Charles County must stop the eviction of the Cedarville Band of the Piscataway Indians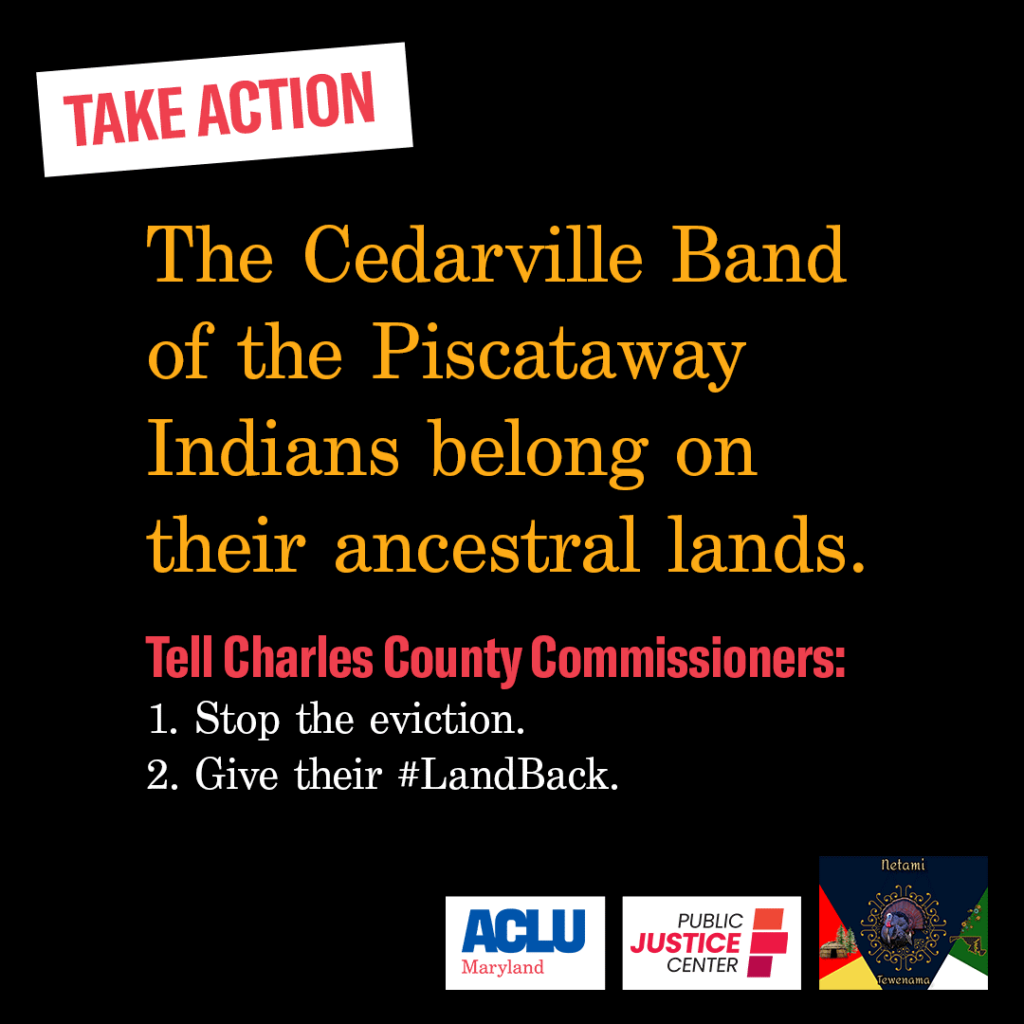 April 6, 2023
We share this action alert from our partners at the ACLU of Maryland.
Indigenous people have been dispossessed of their land for centuries. Here in Maryland, the Charles County Board of Commissioners is planning to continue this legacy by evicting the Cedarville Band of Piscataway Indians from their land. This is land that they've tended to and looked after for 40 years, and is their ancestral winter hunting grounds. The ACLU of Maryland and the Public Justice Center sent a letter this week expressing grave concerns about the County's plans. Join us to call on the Charles County Commissioners to stop the eviction and give the land back.
Once Europeans landed in Maryland in the 17th century, they physically displaced, killed, culturally disrupted, and denied sovereignty to "the People where the rivers bend," who called themselves the Piscataway.
It is not right that in 2023, our government is still trying to displace Indigenous peoples. Tell the Charles County Commissioners to do the right thing and stop the eviction now.