Congratulations to the PJC clients and partners honored with the 2020 John P. Sarbanes Courage Awards and Outstanding Partner Awards!
The John P. Sarbanes Courage Awards honor clients and others who exhibit tremendous courage in the face of injustice. In 2020, we honor:
Troy Rose and Brandy James
Josephine Murdock
Tisha Guthrie and Tiffany Ralph
Latashia Pettiford
Troy Rose and his mother Brandy James fought Caroline County Public Schools' decision to push Troy out of school and won, setting a new standard for how school districts can interpret the reportable offense law.
Troy Rose was an honor student, varsity athlete, class president, and community volunteer with an impeccable disciplinary history heading into his senior year at a Caroline County high school. He had plans to attend the University of Maryland, College Park to major in engineering after graduation.
Then, over the summer, he was arrested in another county on a charge that was ultimately resolved in the juvenile system with probation only. Caroline County Public Schools (CCPS) subsequently refused to admit him to school in September based on Maryland's "reportable offense" law, which allows schools to alter students' educational placements in response to information about an arrest in the community. Relying on the fact of the arrest and charge alone, without any analysis of how it impacted the school community, CCPS unilaterally decided to transfer Troy to homebound instruction until his case was resolved.
Represented by the Public Justice Center, Troy appealed his case to the State Board of Education. On appeal, we asserted several challenges to CCPS's removal decision. We argued that CCPS had no basis for concluding that the unproven allegations against Troy—relating to an incident that occurred in another county when school was out—had any impact on the safety of the CCPS community. Moreover, we argued, CCPS had not removed white students who had engaged in the same behavior of which Troy—who is Black—was accused.
In January 2020, the State Board of Education ruled that the removal decision was unlawful. In its opinion, the Board explained that school districts cannot remove students based on reportable offense charges alone, where there is no evidence and analysis of how the charges threaten the safety of other students or school staff. The decision sets precedent for students throughout the state, preventing schools from kicking them out if they face an arrest in the community in the absence of any safety justification. Troy ultimately returned to school, improved his grades which had fallen during the period of removal, and graduated, while CCPS dropped the reportable offense removal from his school records.
Troy and his mother are committed to using their experience to advance justice for other children in Maryland. In February 2020, Ms. James testified in the General Assembly in favor of a bill that would have amended the current reportable offense legislation, sharing her son's experience and the academic and psychological harm he suffered as a result of the prolonged removal from school.
Josephine Murdock stood up to her landlord over unsafe housing conditions and advocated for fellow renters.
When Josephine Murdock discovered a gas leak in her apartment, she reported it to her landlord. He did nothing, so she filed a complaint in court. For six months, she fought her landlord over the unsafe conditions in her own apartment and the homes of four other tenants who were too afraid to file their own complaints. The landlord tried to intimidate Ms. Murdock and the other tenants with notices to vacate and threats to their safety. He changed the company under which the apartment building was incorporated and swore under penalty of law in court that he was not the owner. The court dismissed Ms. Murdock's complaints.
After months of fighting to be heard, Ms. Murdock contacted the Public Justice Center for representation. Another three months and multiple hearings later, we proved to the courts that there was a gas leak, but Ms. Murdock's landlord continued to lie and threaten to evict her. It took nine months, but she prevailed. Her escrow funds were returned to her, and the landlord fixed the gas leak. He then appealed, under a company name he had sworn he did not own, and lost, yet he continued to threaten her. Ms. Murdock, already a strong advocate for her neighbors, began sharing her story—most recently on a nationwide webinar—as part of the Public Justice Center's call for reform of Baltimore City's landlord-tenant court.
Tisha Guthrie and Tiffany Ralph advocated for fair, safe, and affordable housing in Baltimore City and the state of Maryland.
Tisha Guthrie and Tiffany Ralph are relentless advocates for racial and housing justice. Ms. Guthrie is a founding member and treasurer of the Bolton House Residents Association, a group formed to fight the substandard housing conditions in their west Baltimore apartment building—including ceiling leaks; infestations of mold, rodents, and insects; chronic elevator outages; and a broken heating system. She has also taken up the fight for safe, affordable housing statewide. She is shaping the annual investment of millions of dollars in permanently affordable housing as a member of Baltimore City's Affordable Housing Trust Fund Commission, and she testified before the Baltimore City Council and the Maryland General Assembly in support of bills that helped end housing discrimination based on source of income.
Ms. Ralph—also a resident of Bolton House and the secretary of the Bolton House Residents Association—has inspired other residents in the building to mount fierce campaigns to preserve their affordable housing from proposed redevelopment of the site that would displace residents and to hold their landlord accountable for the serious conditions of disrepair that threaten residents' health and safety. She is an active member of Baltimore Renters United and has raised her voice in support of a right to counsel in eviction cases.
Latashia Pettiford challenged her landlord over unsafe housing conditions and strengthened tenants' rights across Maryland.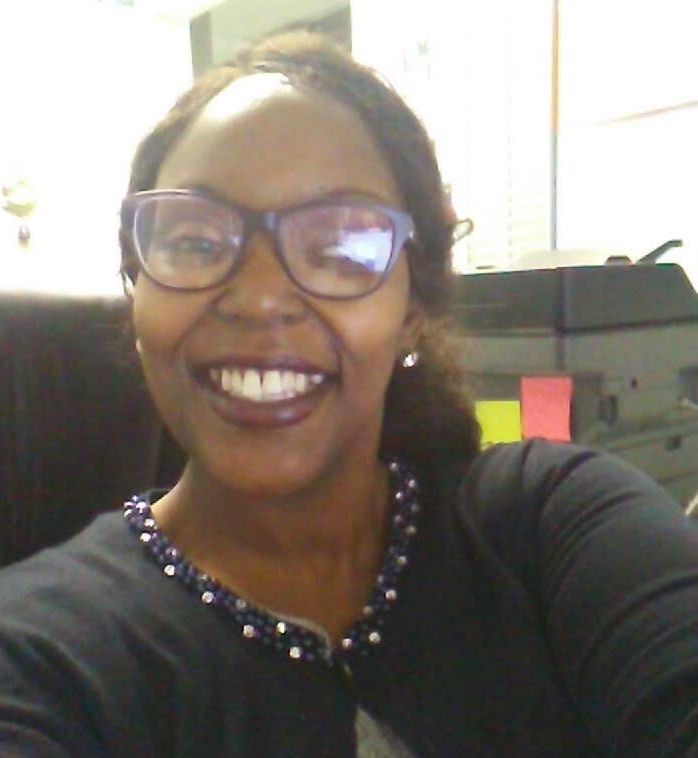 Latashia Pettiford told her landlord about the leaking ceiling, mold, faulty electrical wiring, and heat that did not work, and her landlord did nothing. She spent a significant amount of money maintaining heat without a working furnace, replacing clothing lost to mold, paying for repairs to the apartment, and replacing most of her family's belongings after the faulty wiring sparked a fire. She stopped paying the rent to induce the landlord to make repairs, but instead of fixing the unsafe conditions, the management company sued her in Baltimore's eviction court.
Even with representation from the Public Justice Center at two hearings, the District Court ignored Ms. Pettiford's defense that the landlord had not addressed the unsafe conditions. The judge at the second hearing threatened to order her family out of their home by midnight if she argued the conditions were so dire. The judge then issued a "consent" judgment for the unpaid rent without Ms. Pettiford's consent while still not requiring the landlord to make any repairs. A consent judgment can only be based on an agreement by both parties that settles the issues, but Ms. Pettiford did not consent to the landlord's accusation that she owed the alleged amount.
Ms. Pettiford and the Public Justice Center appealed the ruling to the Court of Appeals of Maryland, and the Court ruled in her favor, holding that: 1) Tenants may withhold rent if the landlord refuses to fix threats to health and safety and may seek a reduction in the rent; 2) Tenants have the right to raise defenses to an eviction based on the landlord's failure to maintain a habitable property; and 3) Courts cannot enter a consent judgment when the tenant has not consented. Ms. Pettiford's victory gave her the stability to move into a new home on her own timeline, and it sent a message to judges who too often issue consent agreements based on a tenant's admission to not paying some rent, even when the landlord is not providing a safe place to live.
The Outstanding Partner Awards go to individuals and organizations whose work makes a difference for our clients and the issues we work on. In 2020, we honor:
Louis Ebert
Charles County NAACP
Louis Ebert helped workers stand up to wage theft and race discrimination as pro bono co-counsel.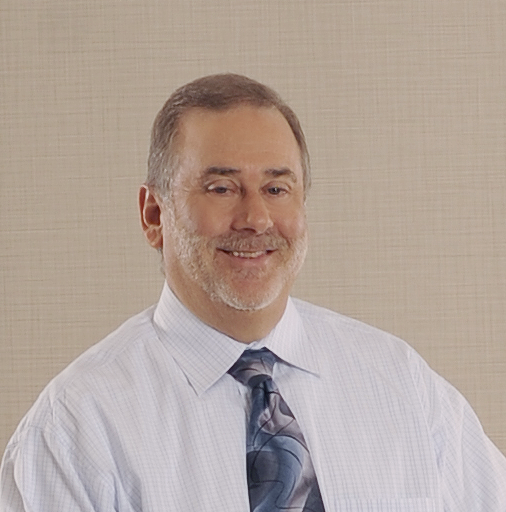 Louis J. Ebert, now Pro-Bono Chair at Rosenberg Martin Greenberg, co-counseled a wage theft and race discrimination case with the Public Justice Center, helping six workers recover over $90,000. In Pineda Leiva et al. v. GBC Towson East LLC, et. al., former Latinx employees of Gino's Burgers & Chicken restaurant chain alleged that Gino's and its owners subjected them to wage theft and a racially hostile work environment. The former employees claimed that Gino's required Latinx employees to work long hours in the "back of the house", then failed to pay them for all hours worked, made unlawful deductions from their paychecks, and denied them legally required overtime wages. The workers also claimed that Gino's owners, particularly Scott Autry, harassed and intimidated Latinx workers who attempted to assert their right to receive wages earned, subjecting them to racial slurs and verbal and physical threats.
Mr. Ebert led Rosenberg Martin Greenberg's pro bono participation in the case, first helping to negotiate an agreement with one defendant, then using his business law experience to tenaciously advocate for the workers when Mr. Autry declared bankruptcy in an apparent attempt to shield himself from liability. Mr. Ebert committed himself to ensuring justice for these workers and used his knowledge and skills to their benefit. He has since offered valuable expertise to the Public Justice Center in collection and bankruptcy matters related to other cases. Of his pro bono participation in this case, Mr. Ebert said: "Representing individuals whose rights have been taken from them in such an egregious manner and assisting an organization committed to defending those rights is the right thing to do.
The Charles County NAACP led the coalition that stopped Charles County Public Schools from involuntarily transferring students in kindergarten through second grade to an alternative school.
The Charles County NAACP brought together a coalition of legal and community advocates in spring 2019 to oppose Charles County Public Schools' proposal to operate Fresh Start Academy, an alternative school for children in kindergarten, first, and second grades who engage in challenging behaviors. The Charles County NAACP and its partners, including the Public Justice Center, opposed the plans for three reasons: 1) The school would push young children out of school, making it more likely they would have contact with the juvenile or criminal system when they get older; 2) Assignment of students to the school could violate the state law prohibiting suspension of students in grades pre-K through second and federal laws governing the education of students with disabilities and prohibiting race-based segregation of students; and 3) Operation of the school would increase racial and disability-based segregation in Charles County Public Schools.
The Charles County NAACP led a multi-faceted campaign that included providing written and oral testimony opposing Charles County Public Schools' plans at public hearings, meeting with school district leadership, conducting a parent education campaign, presenting to Maryland's Legislative Black Caucus, and testifying in favor of a bill introduced in the 2020 Maryland General Assembly that would require reporting and transparency around alternative schools in Maryland. The coalition's advocacy resulted in a restructuring of the Fresh Start Academy as a voluntary program and drew statewide attention to the problem of school pushout and the need to reform school discipline policies.