Protect what matters most. Support the PJC through Workplace Giving.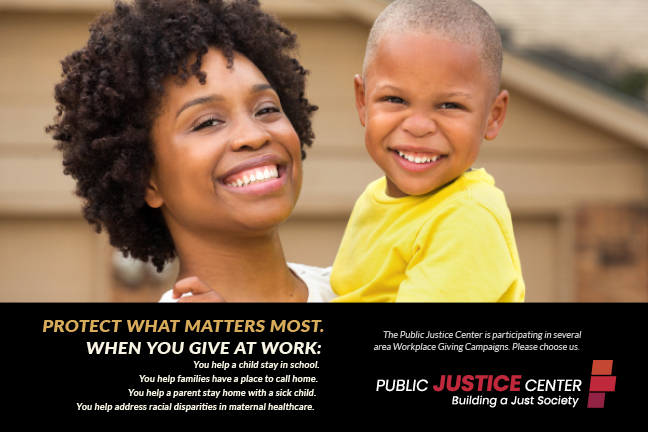 Support the Public Justice Center through Workplace Giving by designating your gift with the PJC's number.
Maryland Charity Campaign: 521412226
United Way of Central Maryland Campaign: 6393
Combined Federal Campaign: 40003
When you give at work:
You help a child stay in school.
You help families have a place to call home.
You help a parent stay home with a sick child.
You help address racial disparities in maternal healthcare.
And when you make your gift, please share your contact information so we can acknowledge your donation and
share how you're helping build a just society. If you can't find the PJC in your Workplace Giving materials,
or if you wish to give to the PJC directly, contact us at 410-625-9409 or info@publicjustice.org.